Even if you're not a big fan of music programs where the different singers/ groups/ idols sing the same song over and over again for a few weeks, you should watch the Music Bank at Paris Special.
Unlike some other groups, T-ara has more than enough songs to perform a mash-up, followed by an old hit, then the latest Lovey-Dovey.
Unfortunately, Qri sort of ruined the first few lines of Lovey-Dovey:
So Yeon's facial expression at 7m32s is like "should've let Qri lip-sync for this song too"
Anyway, here's my second attempt at animated gifs.
(I can't get the filesize to be smaller than 1mb, so you may have to wait while the gifs download before you can enjoy the 3 older members)
Fake Maknae "hello"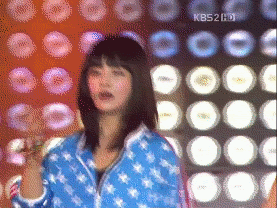 Cutie Pretty *swings*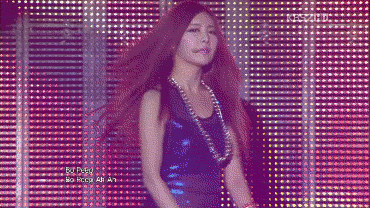 Announcer *stretch*